Google's next version of Android finally has a name: "Pie". It's rolling out right now and is packed with new features, from extended battery life to new gesture navigation.




Google has begun a rollout of their new OS update, Android 9.0 Pie, also known as Android Pie. Contained within this release are Google's Emoji 11.0 updates as well as numerous tweaks to existing emoji designs.
With the release of Android 9.0, Google is the second major vendor to provide support for the 157 new emojis featured within Emoji 11.0, following the Twemoji 11.0 release in June.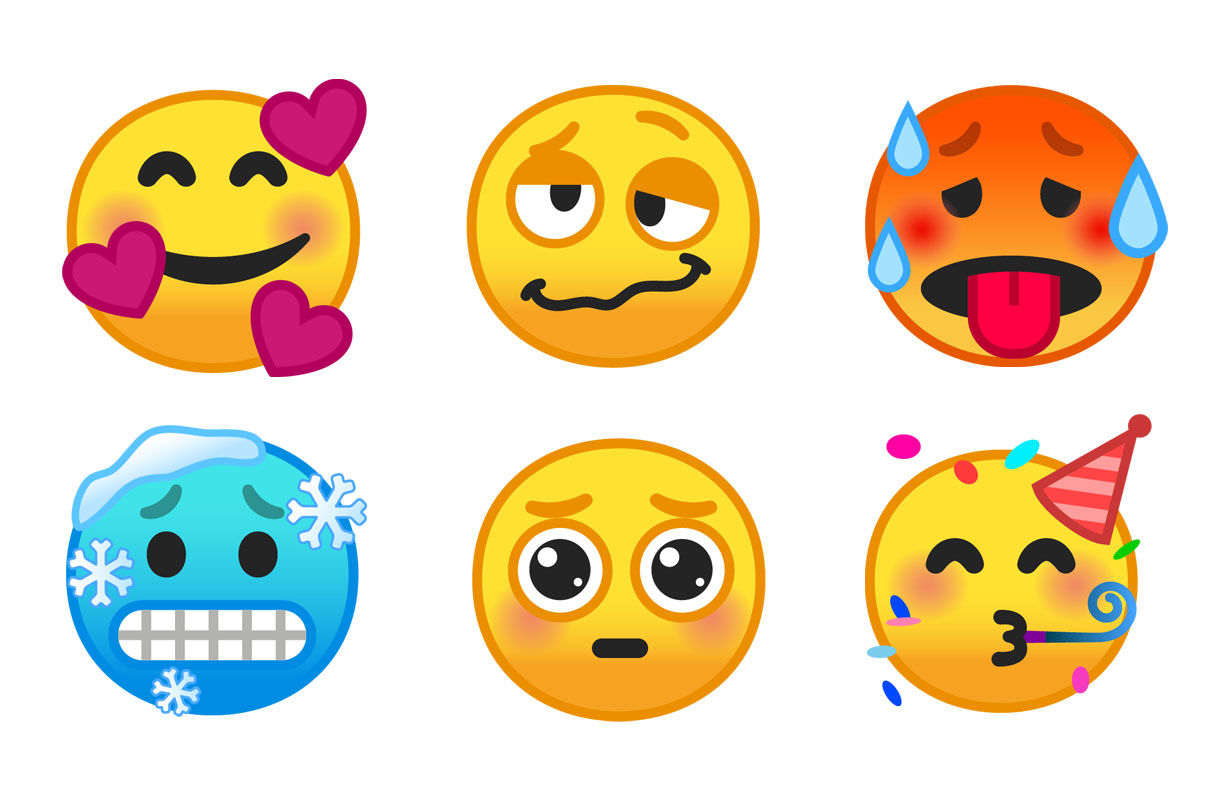 As previewed during the testing period of Android P Beta 2, several noteworthy tweaks have been made to several emoji from earlier releases. These include the 🔫 Pistol changing to a toy squirt gun in a move expected to be echoed by all major vendors by the end of the year.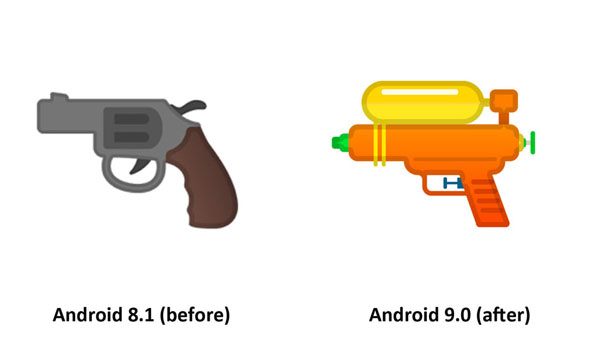 As well as this, 👪 Family and 💑 Couple With Heart have been modified to display gender-inclusive designs, as opposed to sharing the imagery of the 👨‍👩‍👦 Family: Man, Woman, Boy and 👩‍❤️‍👨 Couple With Heart: Woman, Man emojis respectively.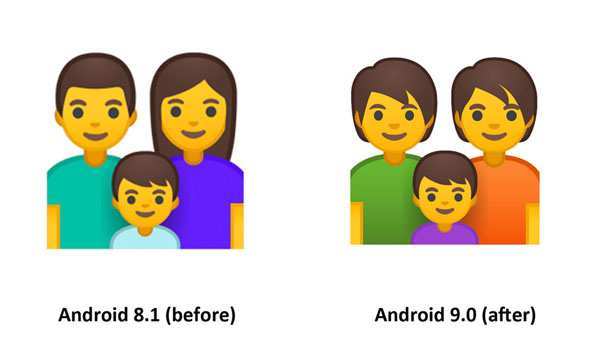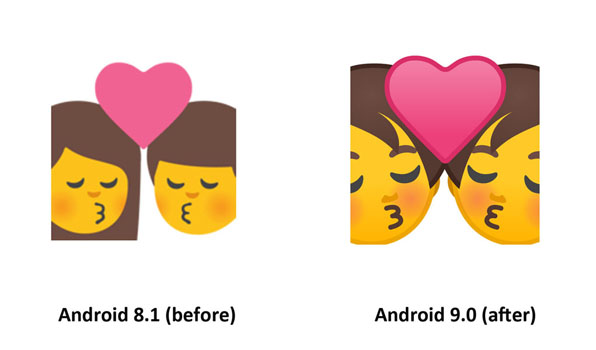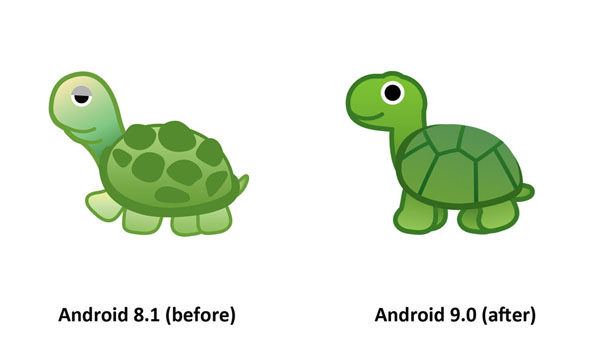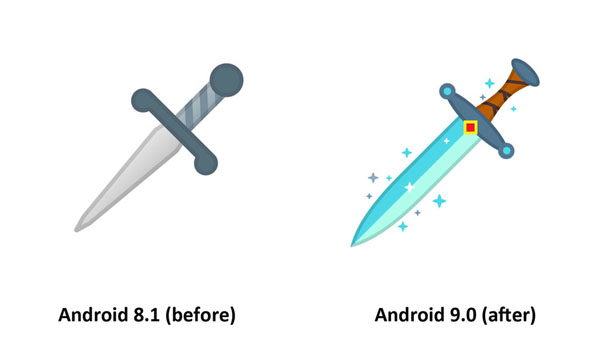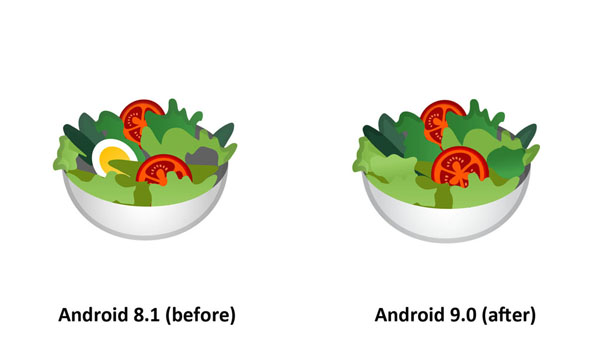 New
The introduction of the 👨‍🦰 Red Haired Man and 👩‍🦰 Red Haired Woman emojis have easily been one of Emoji 11.0's most anticipated features. However, Emoji 11.0 also features people with curly hair, people with silver hair, and bald people.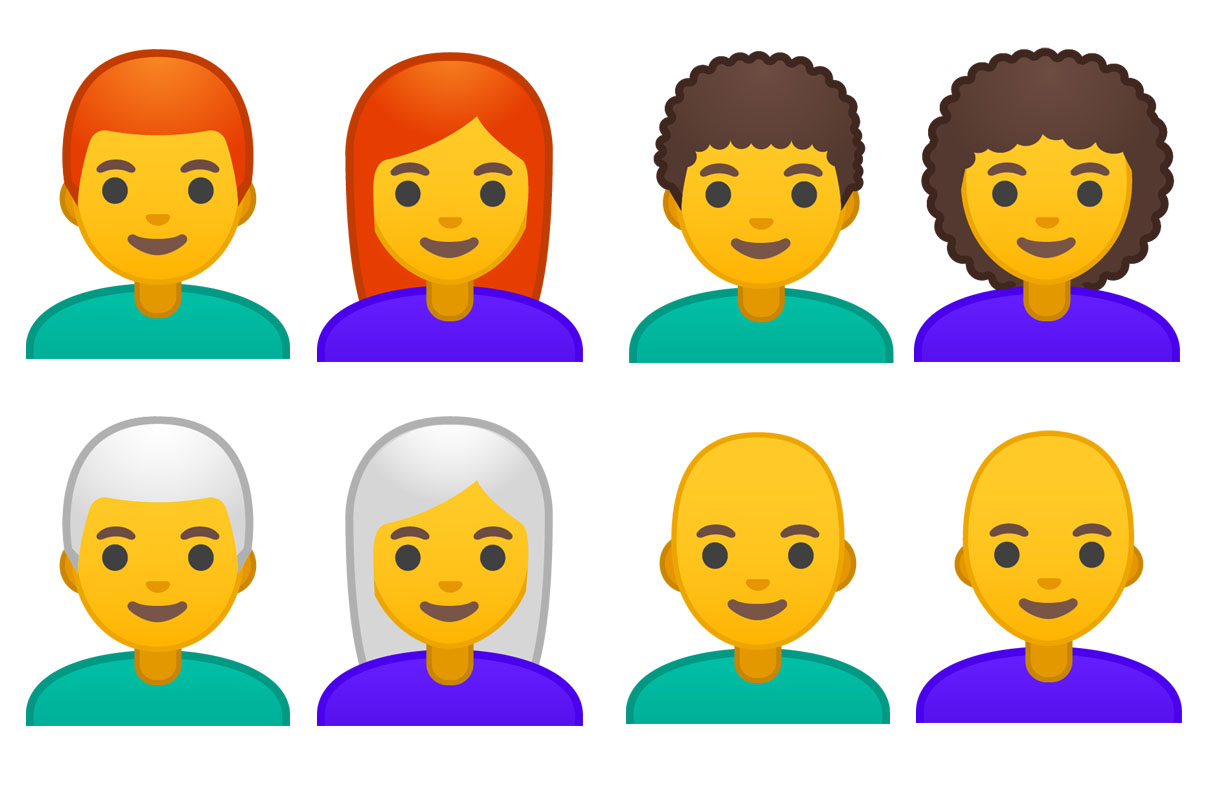 These hair styles are created through combining either 👨 Man or 👩 Woman with one of four new "emoji component" code points in what is known as a ZWJ sequence. Unlike Twemoji, Google has opted to provide each of these components with stand-alone designs, as shown below.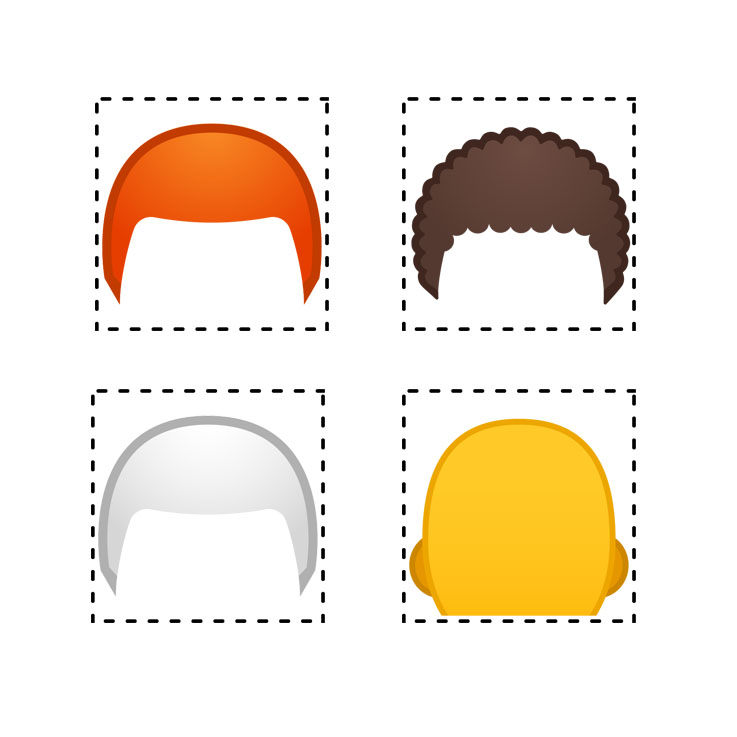 Also included in Emoji 11.0 are the 🦸 Superhero and 🦹 Supervillain. In designing these emojis, Google has made some less-than-subtle nod to our world's two major comic book publishers.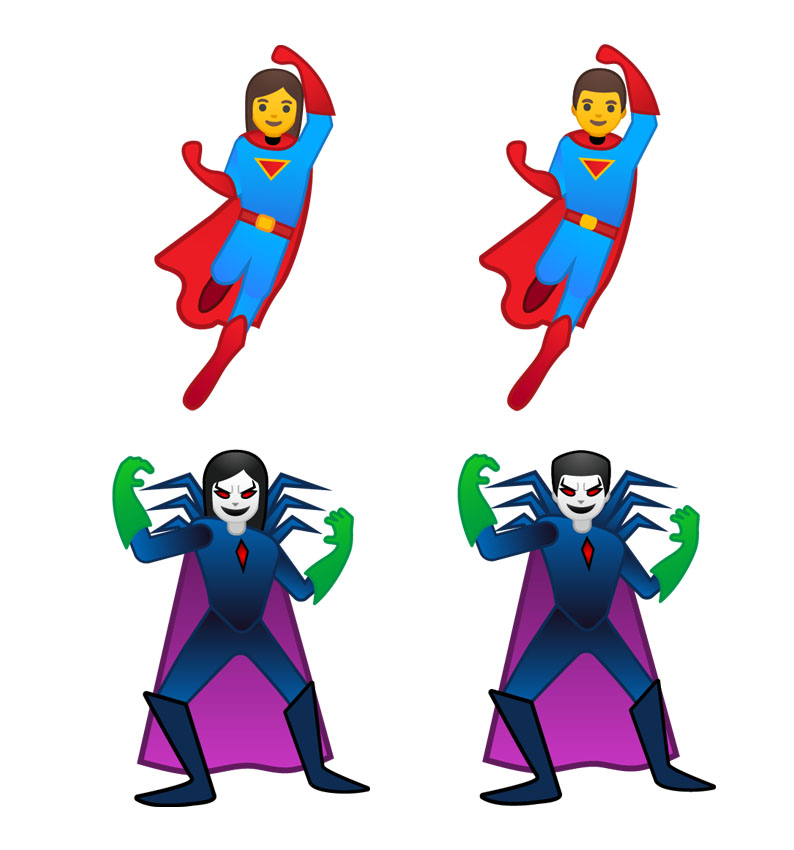 New animal and foodstuff emoji are always warmly welcomed. Emoji 11.0 features sixteen new emojis across these two categories.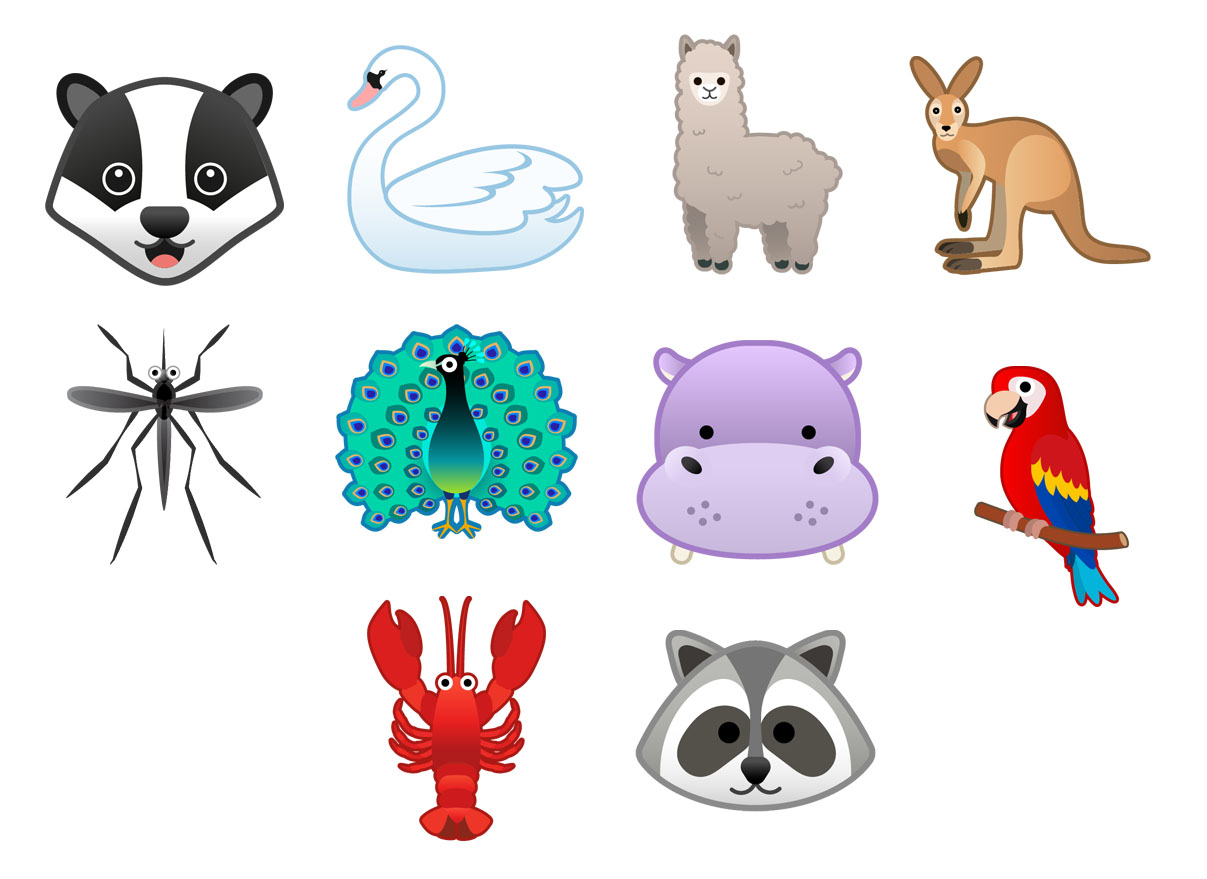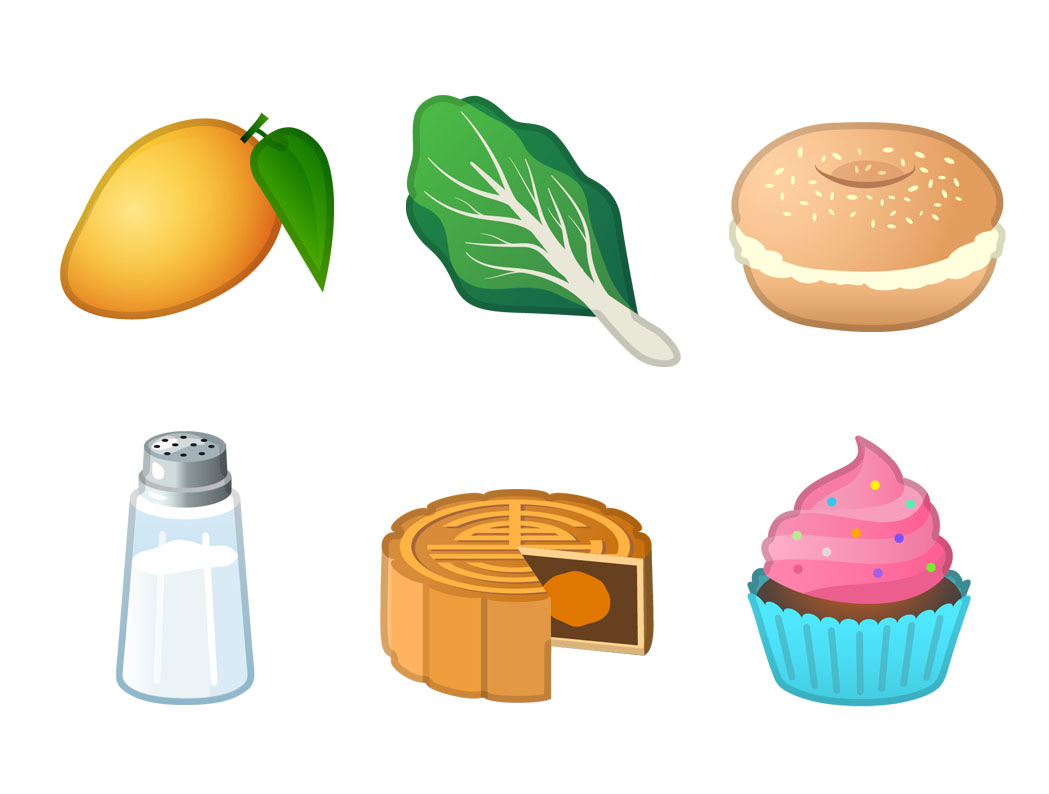 Body parts, science objects and household paraphernalia are also featured alongside other more stand-alone additions such as the 🛹 Skateboard and the 🧿 Nazar Amulet).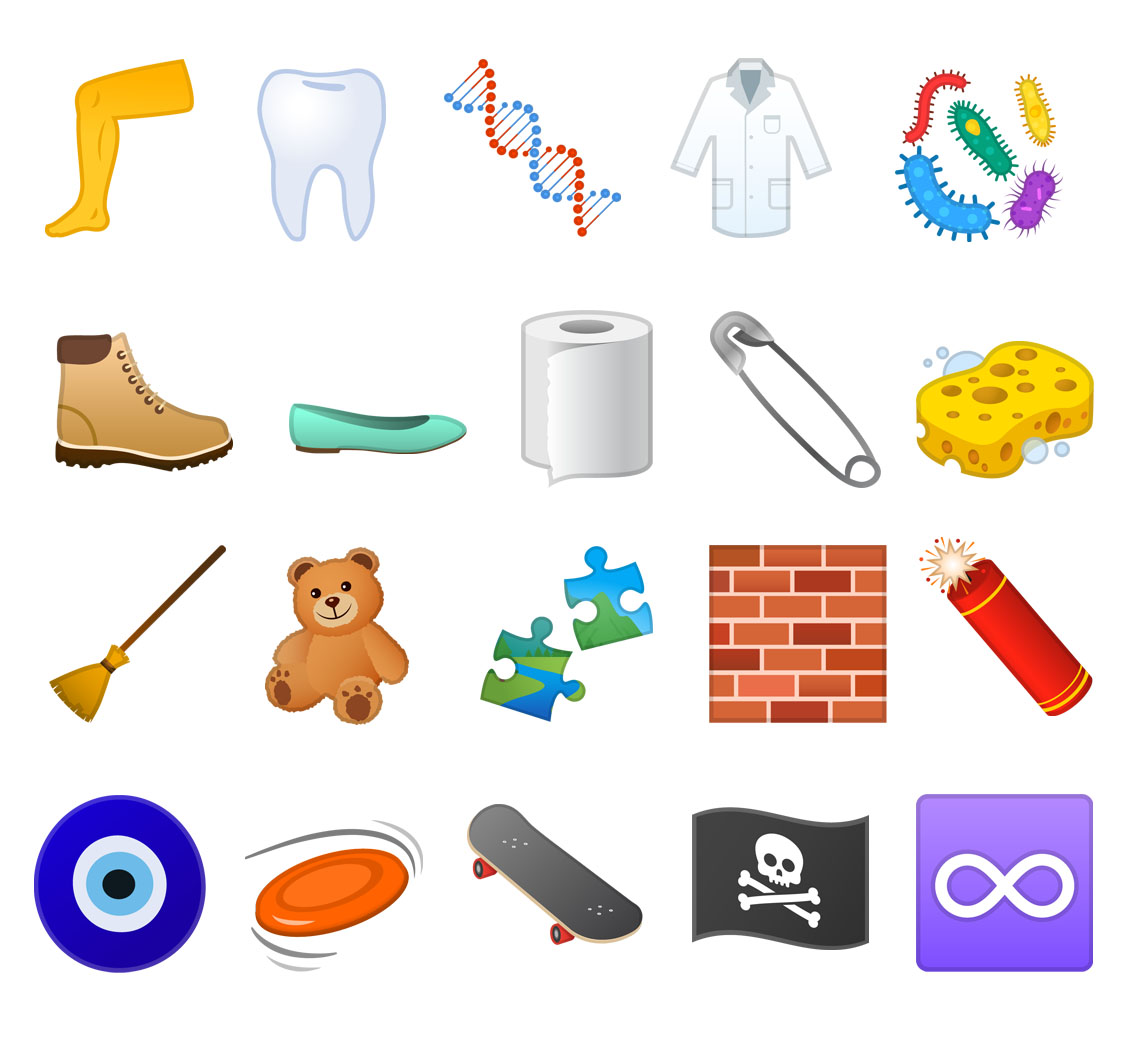 Notable design choices present within the select above include 🦠 Microbe being represented as five of the tiny creatures as opposed to just one, 🧩 Jigsaw showing two jigsaw pieces and 🧱 Brick displaying an entire brick wall as opposed to a single block.
Changed
Several of the smiley face emojis have had subtle design changes in Android 9.0. Two that are worth highlighting here are 🤗 Hugging Face and 🙃 Upside-Down Face.
🤗 Hugging Face now has its hands facing outwards, which is how a majority of major vendors display this emoji. This is less hug-like, but more compatible with the common use as 'excited / jazz hands'.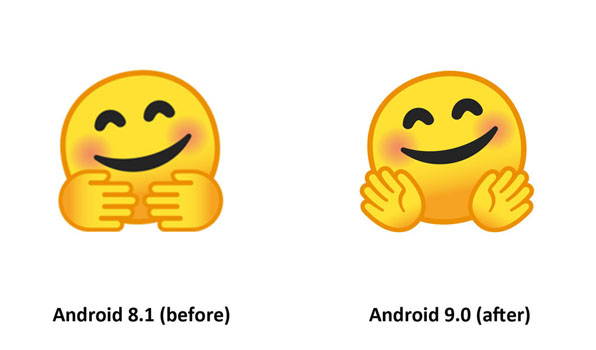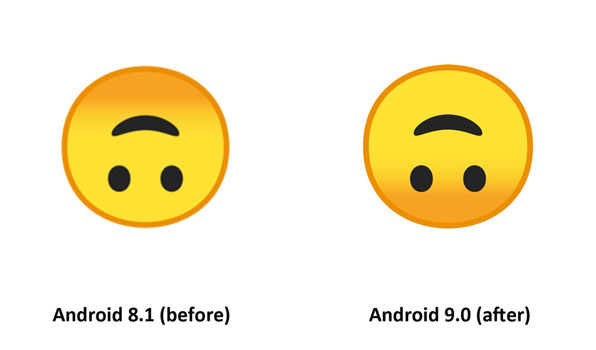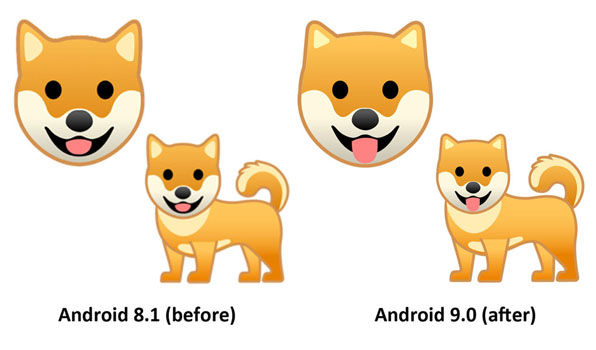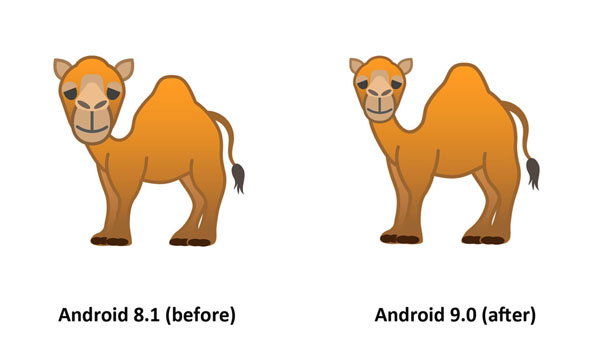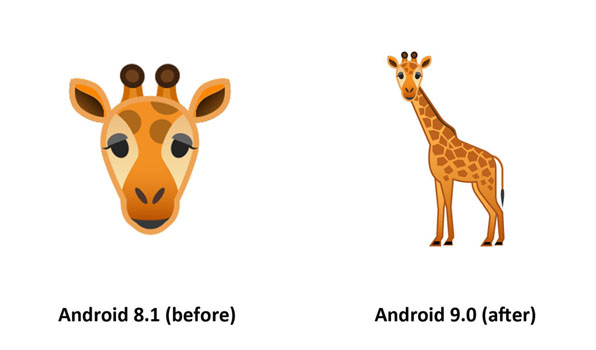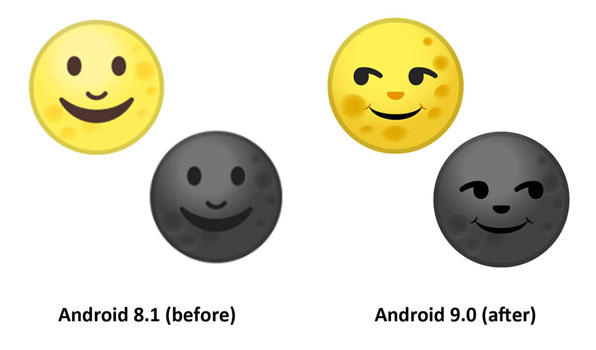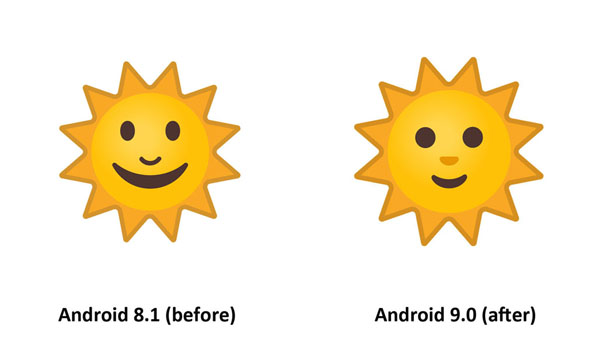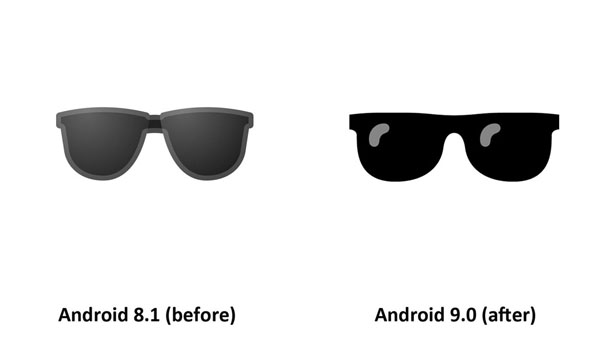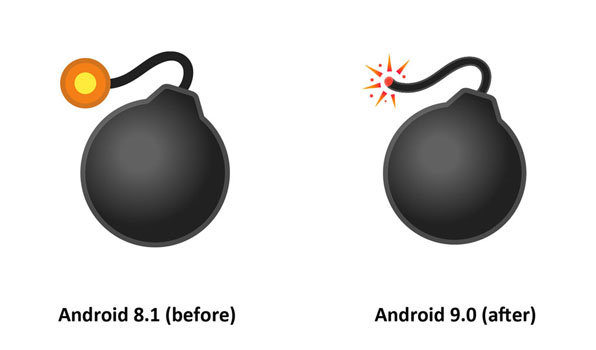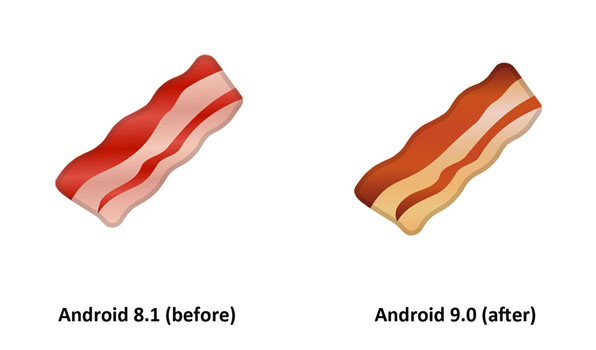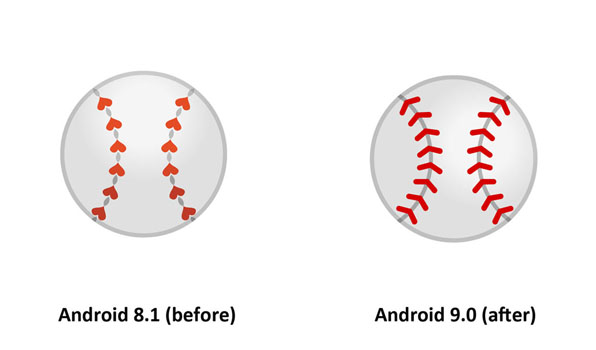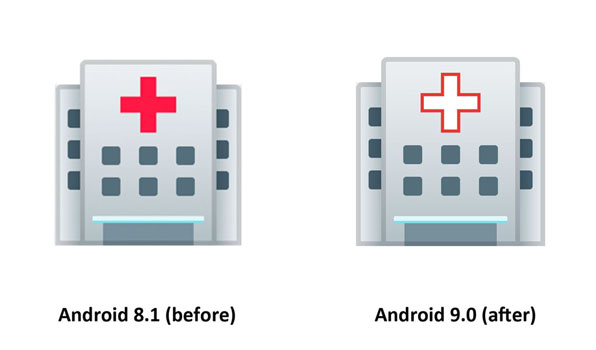 Release
Android 9.0 is out now for those with eligible devices, with rollout continuing over the coming months.
As with all Android releases, this will only reach the subset of devices whose carriers and/or device-makers support the latest software updates. Additionally, Samsung devices use their own emoji font and therefore will not be eligible for this update.